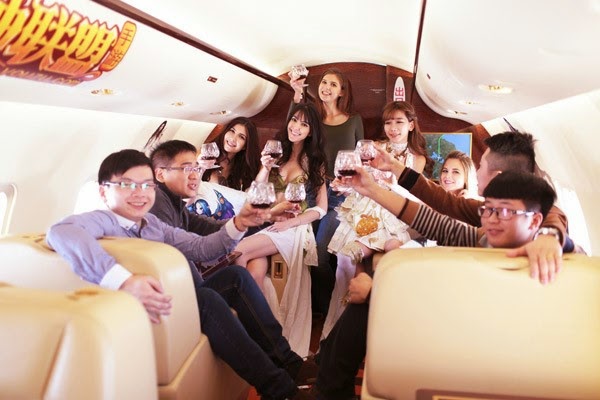 The science fiction The Three-Body Problem (三体)has been popular in China for years, especially in IT cycle, English version just published on 21st.
Just one day before, China Film Co., Ltd. announced that it will adapt three of Liu Cixin's science fictions for films, as the most famous The Three-Body Problem has been seized by another company – Youzu Film, a subsidiary company of Youzu, a game company.
 Some people doubt if a game company can handle this new film, or if a Tuhao (土豪, means newly rich hillbilly) can create a real artistic work.
Anyhow, Youzu has proved its marketing muscle by hiring the sexiest Chinese "goddess" Lin Chi-ling (林志玲) and other models to promote its RPG mobile game "Goddess Alliance", which now ranks 10th in iPhone's Grossing List for China.