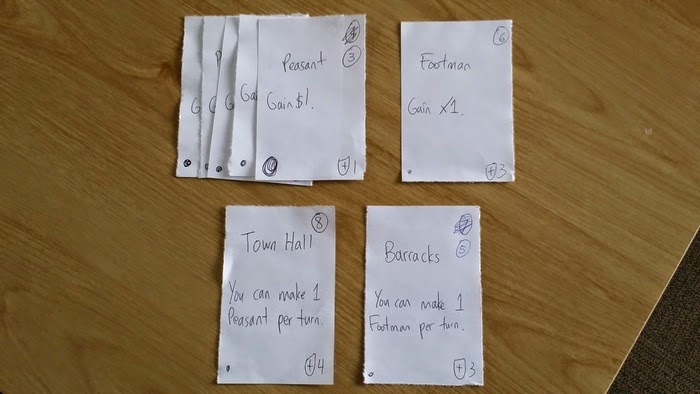 Design draft of Prismata
A Chinese media site reported 
yesterday a new-type card mobile game –
Prismata 
developed by MIT students, and remarked that the creative thinking of this game should be inspiring for domestic card game developers.
Card games went through a booming era during the past one or two years in China and are now facing potential crises.
Basically Chinese card games are copies of Japanese originals, combining with famous IPs. For instance, the most popular card game in China I am MT Online (
我叫
MT) is a Chinese version of Japanese Puzzle & Dragons, but adapting figures from a popular homemade cartoon – I am MT, which is based on World of Warcraft.
Although card games like I am MT Online are still popular in China (ranking 5th among mobile online games in the composite list of Android stores)
, as RPG games are surpassing card games in some channels and most Chinese card games are lack of innovation, many people are worrying that card games are dying in China.