Applift and Newzoo recently released a report on "the Big 3" mobile gaming markets in Asia – China, Japan and South Korea.
The report uncovers some status quo in China, such as serious fragmentation of app stores as always, fast growth of revenue and relatively low CPI levels; however, also some questionable aspects as follows.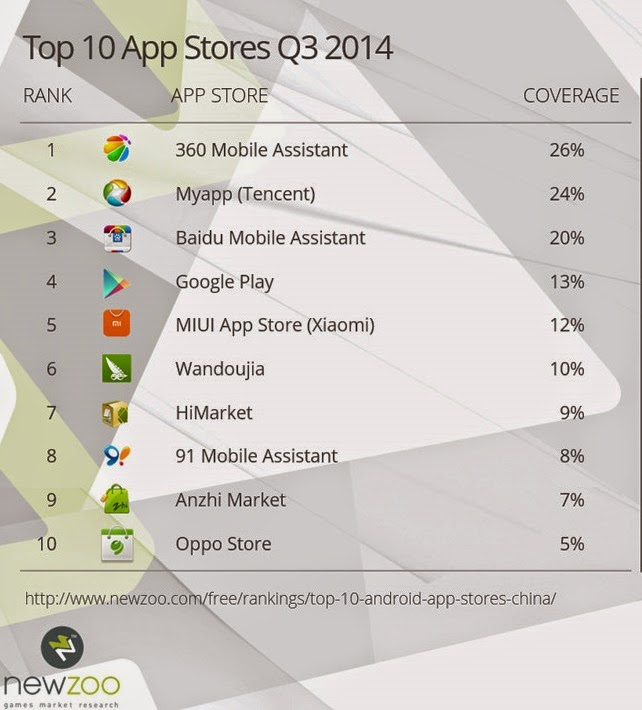 Applist-Newzoo's Q3 Top 10 List of Android Stores in China
For the Top 10 list of Android stores in China, the report put Google Play at the 4th position (just behind 360, Baidu and Tencent's stores), which is preloaded in some Android phones but absolutely unusable in China; besides, it thought Xiaomi's MIUI store is the 5thlargest in China, which is only installed on Xiaomi's phones.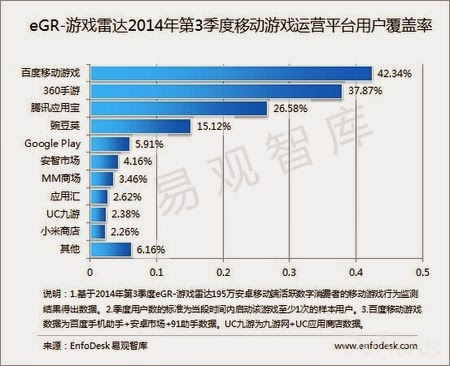 EnfoDesk's Q3 Top 10
In contrast, Wandoujia, which is often just behind 360, Baidu and Tencent's stores in Chinese domestic reports, is below Xiaomi's Store in the report. The most ridiculously thing is that UC's store, the most popular mobile browser's one, is totally out of the Top 10 list. In this respect, Enfodesk's ranking of Android stores in China for Q3 of 2014 seems much more reasonable.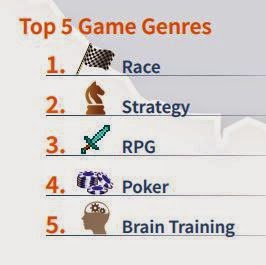 Applist-Newzoo's Q3 Top 5 Games Genres in China
Moreover, the Top 5 Game Genres of the report also looks odd. In Q3 reports released by major channels, RPG, card and casual puzzle games are usually the three most popular genres in China, but in the Applift-Newzoo report, card game is absent, and the never-popular-in-China kind – brain training is listed.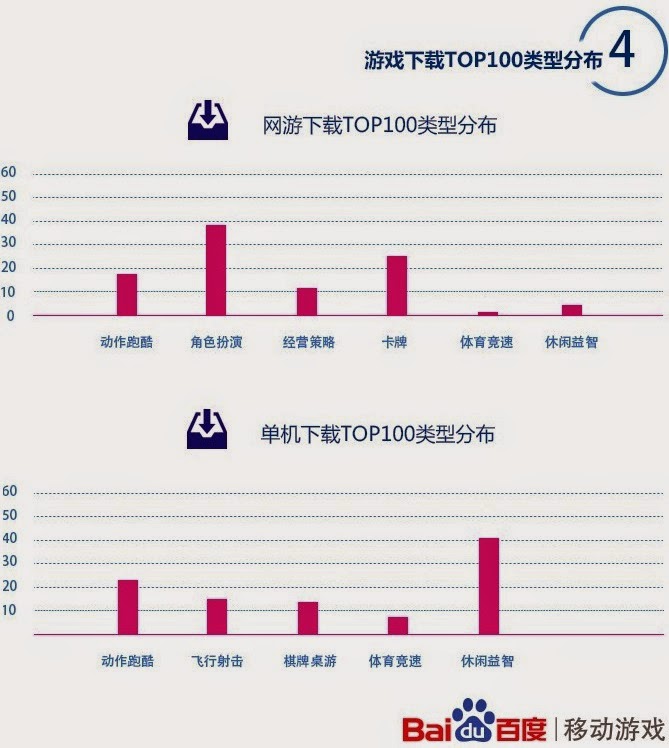 Proportions of online mobile games and single-player games in Q3 from Baidu