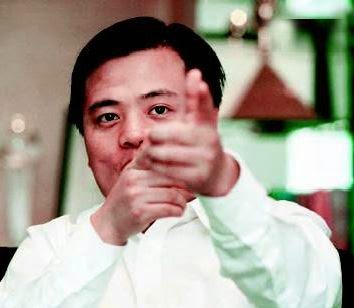 Chen Tianqiao
Snda Games announced this morning that Snda Group has sold all its shares of Snda Games to two Hong Kong investment companies, and Snda's boss Chen Tianqiao is no longer a board member of Snda Games.
Started from online games, Snda once held the biggest Chinese internet concept stock in Nasdaq in 2004 and was the most valuable online gaming company in the world in 2007, but has been declining since its heyday.

Snda has been suffering from successive leaving of senior executives for years, and there have been rumors that Snda is to sell its parts including literature and gaming companies since the beginning of this year.
It seems that Snda was always trying to establish its business pillars by acquiring all kinds of companies, but isn't able to control and operate them well.
Many observers think Snda has given up its dream of "Entertainment Empire", and is transferring to an investment company.