Xiaomi has just poached Chen Tong, news chief of Sina, and announced to invest 1 billion USD to make content for its TV box.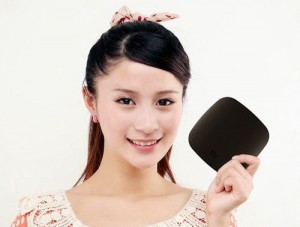 Xiaomi's CEO Lei Jun said on Weibo that Chen Tong has vowed to make earthshaking change in content of Xiao TV Box. But most comments below the tweet said Lei Jun should kiss SARFT's ass before talking about content. SARFT's regulation was the main cause for failure of box of Snda years ago.
Others said it's easy for Xiaomi to create content, just see what there are in the Apple TV and Xiaomi will know what to do.
And of course, games are an important part of the box of Xiaomi, and Ouya has become a partner of Xiaomi, planning to introduce video games to China.