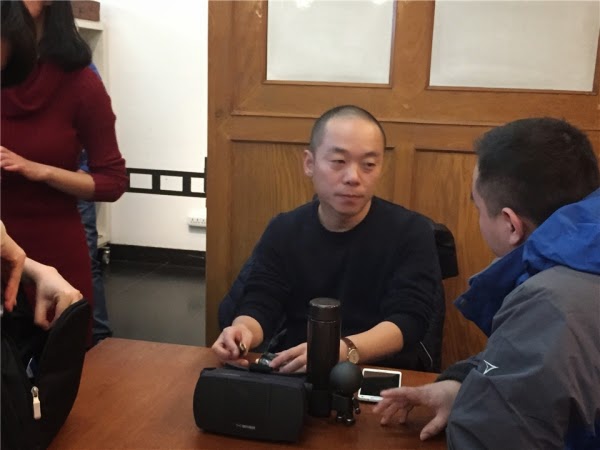 Feng Xin and Baofeng VR
Baofeng released its 2ndgeneration of Oculus-like VR product "Magic Mirror" today, only three months after its first version of VR product. The new product made some upgrades and still sells for 99 RMB. A special version called "Mr.J" is also offered for 199 yuan.
Baofeng was initially a popular brand of video player in China and later became one of the largest video platforms. Now it is entering hardware field like some other internet companies in China.
Baofeng's CEO Feng Xin said the VR will focus on videos and games and he plans to find 210 cooperators in 2015, including 100 panorama shot teams, 100 VR game developers and 10 venture partners.
As for VR game development, Baofeng will charge no share from game revenues during the early period.
Feng expects more than 1,000,000 Baofeng VRs will be sold next year.
Based on report from leiphone