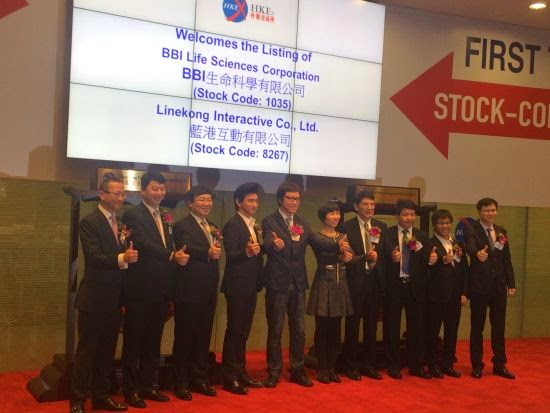 Chinese famous mobile game developer and publisher Linekong went public in Hong Kong on Dec 30th, and is to raise over 720 million HKDs (about 93 million USDs).
Once a PC game company founded in 2007, Linekong turned totally to mobile games in April 2013, and then released two major mobile games – The Legend of King (王者之剑) and Sword of Heaven (苍穹之剑).

These were pioneering endeavors of transplanting online RPG and action PC games onto smart phones, and Linekong succeeded. Both the games have quality screens and nice compatibility for various phones, attracting a number of traditional gamers.
Later, Linekong began to publish mobile games from other developers, a common practice of successful mobile game companies in China. And Sword of God (神之刃) released in March 2014 was the most popular one.
Today, all the three games are suffering drastic drops in App Store and most Android markets, but Linekong announced on the day of listing that it has 11 products for the coming 2015, and 6 of them will be released recently.
These games include a card game based on the IP of a popular harem TV play, a strategy card game, an action card hoodle game, a card game based on a popular cartoon of bad jokes, a pixel card RPG game and a time-travel themed card game.
Linekong is also building a gamer platform for transaction of virtual properties – 8864.com, and is expanding it to a composite media site, but most of its functions are still not enabled.