Xiaomi released its first mobile game yesterday, as a part of its ambitious content strategy. To show the "powerful publishing capacity of MIUI store" and popularity of the game, Xiaomi opened more than 300 servers on the release day, though it also asks other Android stores for publishing.
Like many "heavy games" in current Chinese market, Xiaomi's new game "Universal Miracle" (全民奇迹) is just another mobile version of a PC game. Xiaomi's CEO Lei Jun, who has never been known as a gamer, said excitedly on weibo.com, as he always appears to be, "I played this game on PC more than a decade ago, and still felt very familiar when I entered it today. Bros who played it together in those years, please leave a comment!"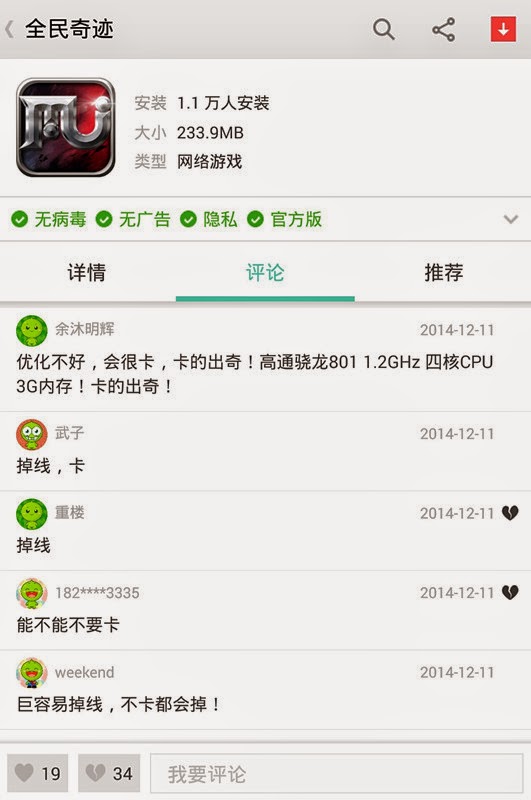 Many gamers complain of "serious lag" of the game on high-performance phones
Some pointed out that the 300 servers are just some kind of stunt
, with each one of them carries very limited players. And many players of the game complain of too much lag.
Xiaomi claimed today that the top-up amount on the first day exceeded 26 million RMB, and continues to promote this game on all gaming websites in China, presenting all kinds of virtual and real gifts, including MI4 phone and Xiaomi Pad.