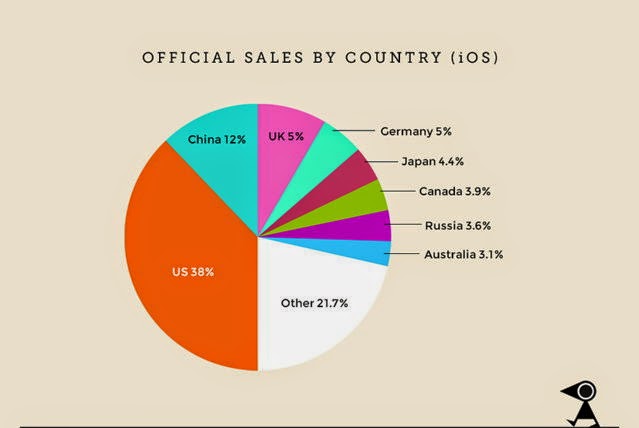 According to Ustwo's recent infographic on its hit mobile game Monument Valley, Chinese gamers contribute 12% of its more than 5.86 million dollars sales at App Store, making China the second largest market for Monument Valley after US.
However, in
an interview
in October 2014, Monument Valley's art lead Ken Wong said he neither care reports on user behaviors and market analysis, nor think it's necessary to make a game specially for Chinese market.
Besides, Ken Wong had never played any Chinese mobile games, and he advised Chinese game developers to be honest to gamers, respect gamers and not to waste their time. He also expressed cautious attitude towards F2P mode.