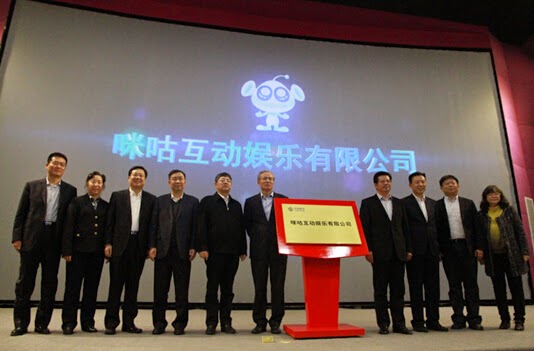 China Mobile, the largest carrier and one of the largest state-owned enterprises in China, announced on Jan 23rd that its affiliated company – Migu LTD had went into operation in Nanjing. Migu is to cover entertainment businesses of China Mobile: music, video, reading, game and cartoon, yet the game part (mainly mobile game) is the most-watched one.
Just like China Mobile's new brand for its 4G network and mobile games – "and
和
", the new company's name "Migu" (
咪咕
) is also confusing. It seems that China Mobile forgot to explain what "Migu" means, but some netizens say it's the name of a mascot belonging to China Mobile.
However, China Mobile did make it clear that Migu is to integrate the five kinds of resources mentioned above (including "the biggest legitimate game library in China"), achieve "sharing and exporting" of quality IPs, and create "golden game industrial ecosystem" constituted by communication carriers, game developers, game operators, game channels and vast gamers.
Relying on its huge number of users and unique advantage of SMS charging, China Mobile is still attractive to game developers and operators, but not to most gamers due to unfriendly ways of charging and fierce competition from more powerful channels founded by Baidu, Tencent, 360, UC, etc.
Besides, in consideration of China Mobile's successive failures in internet industry such as poor performance of messaging tools Fetion and Jego, critics are pessimistic on Migu's future.