Since last August, there have been reports about Chinese mobile game Dot Arena's (刀塔传奇) English clone "Heroes Charge" wining success in North America, and a latest report says this clone is achieving more than RMB 30 million monthly income from America, Japan and South Korea.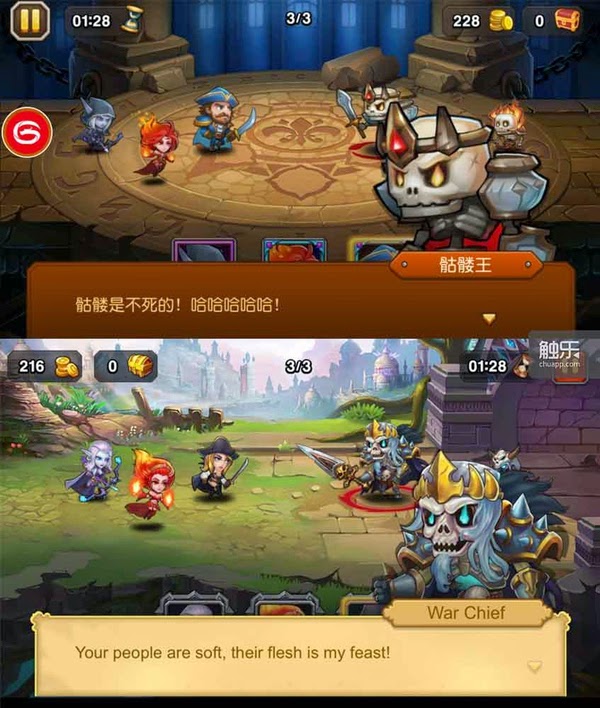 Screenshots of "Dot Arena" and "Heroes Charge"
Dot Arena, which makes success in mainland China, Taiwan Hong Kong, is a card and action mobile game based on IP of DotA and developed by Chinese game company Lilith, while the clone is almost the same as Dot Arena except in graphic details and language, and was developed by a game company from Qingdao China.
Rumor says a departed employee from Lilith stole Dot Arena's codes to make the clone.