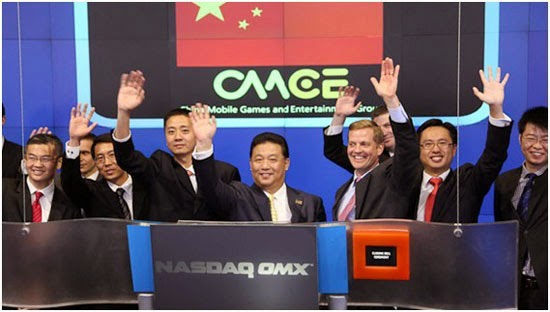 Geoinvesting, an American investment agency released an article on Jan 15, accusing CMGE of being "engaging in questionable business practices and operating in a cloud of obfuscation" and "overstating its revenues significantly through an improperly disclosed relationship with an entity called Zhongzheng", and also wrote several related tweets on Jan 16.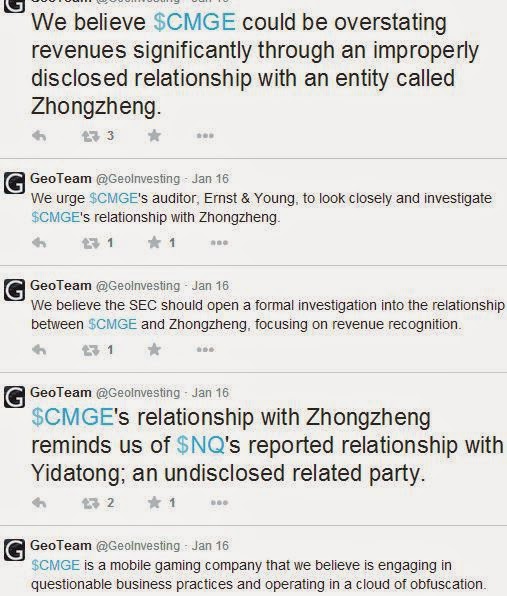 Questioning from Geoinvesting has urged CMGE to counter on Jan 16 with an article at nasdaq.com, denying all the allegations.
As one of the largest mobile game publishers in China, CMGE also aroused controversy in China when it was listed by introduction on NASDAQ in September 2012, its complicated background and claimed performance were questioned, but Chinese market research institute EnfoDesk released a table in September 2014, saying CMGE had become the largest mobile game publisher in China.