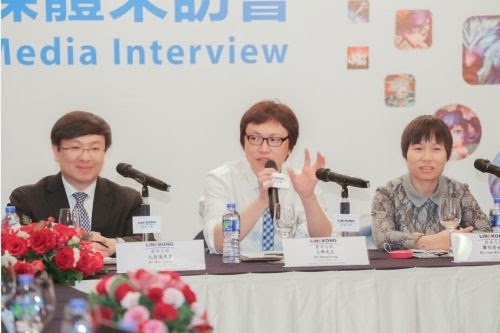 Linekong CEO Wang Feng and his colleagues
In the past two years, one after another mobile game companies from mainland China chose to go public in Hong Kong, but due to lack of sustained success of mobile games, they are all facing falling share prices, the only exception is certainly Tencent.
Share price of Linekong fell below its initial offering price – 9.8HKD on Dec. 30th, the first day of
its listing
, and only 15% of the available stock was subscribed. And according to
Stock Daily
, by Dec 31st 2014, four other mobile game companies – Kingsoft, Forgame, IGG and Boyaa saw decr
eases of 31.86%, 73%, 47.8% and 25% respectively compared to their opening prices on Jan 2nd, down to 15.4, 14.36, 2.76 and 5.69 HKDs.