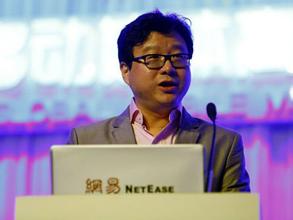 Netease (NASDAQ: NTES) announced yesterday that it is founding a HQ in Redwood Shores, California, which will develop games for gamers in the west. The American branch will be led by David Ting, former CTO of Ouya and former online publishing director of Blizzard.
Netease's first mobile game for the west will be a revised version of its parkour game – "Speedy Ninja", the Chinese title is "忍者必须死", which means "Ninja must die", a bit odd.
The game's best ranking was 36th in Grossing List of App Store China in last May, but now has fallen to 171st. It adopts eastern features in art style, but gameplay similar to "WeChat Dash" (Tian Tian Ku Pao, 天天酷跑) from Tencent, a greatly successful game maintaining a position in Top 20 of Grossing List since its release September 2013.
Netease, the Chinese agent of WOW and creator of several popular PC games in China, has been cautious and slow since the boom of mobile games in China.
Compared to products from Tencent and some mobile game companies like Locojoy, performance of Netease's limited several mobile games is much poorer. Even "Speedy Ninja" was mentioned as a main product by its CEO Ding Lei in his statement for Q2 financial results last year.