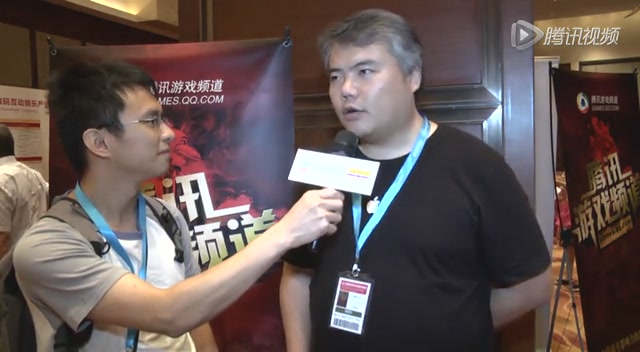 Chukong's founder and CEO Chen Haozhi recently likened the company's frustration in Wall Street (over USD 1.3b of valuation expected while 540m evaluated in last May) as "a blessing in disguise", and optimistically looked forward to its future performance in domestic stock market.
Like founders of today's many mobile game companies in China, Chen Haozhi had nothing to do with games before he started Chukong. When the era of smart phones came in 2011, Chen started his new company and regarded Steve Jobs as an idol.
Chen's friend Wu Gang (CEO of Wistone) advised him to move a classical arcade game onto phone screens. After surveying several arcade game stores, Chen accepted the advice and made "Fishing Joy". (That arcade game's developer Li Gang later claimed that Chukong plagiarized its product, but nothing.)
As a single-player game with simple gameplay, Fishing Joy's outstanding market performance (monthly revenue exceeded 10 million yuan in as early as 2012) surprised all people. Apart from the user base laid by its predecessor, Chukong's cooperation with the three carriers (China Mobile, China Unicom and China Telecom) is also a big factor of success. Chukong revealed in 2012 that over 90% of Fishing Joy's revenue came from carriers, who are very good at building apps in low-end phones and charging in an unexpected way. But even inside these carriers, there is doubt that these "revenues" may come from Chukong itself.
Anyhow, Fishing Joy's overwhelming success ended Chen Haozhi's successive failures in all kinds of startups during past dozen years, and meanwhile had his ambitious expanded dramatically.
During the past two years, Chukong has been putting hundreds of millions of RMB into the development of Cocos2D-X, an open source game engine that has covered 70% of Chinese market and 30% of world market. The game engine brought great reputation to Chukong, but also caused years of high loss. In 2013, Chukong's loss increased to 88.3 million yuan while its revenue rose to 554.8 million yuan.
With the famous engine in his hands, Chen Haozhi claimed that Chukong is "not a game company", then what Chukong is? Chen said the company "will become a traffic monetization platform". But investors in Wall Street didn't accept such saying, and many people in China also cannot understand Chukong's huge spending on game engine.
Furthermore, firstly released in April 2011, Fishing Joy's life cycle has been worrying for a long time. Though Chukong's 2013 prospectus said fishing Joy's proportion of the company's total revenue had decreased to 53.8% from 2011's 90.1%, its achievements in other games don't seem to be satisfactory. Chukong releases a series of Japanese and Korean games in China since 2013, but has been witnessing low incomes. In December 2014, Chukong dissolved its Shanghai branch which was responsible for these games. Chukong just held a grand press conference on March 27 to declare nine new products will be released in the first half, but in today's market, you cannot expect anything until you see the results.
As an accidental winner based on a single game, Chukong is building a dream of "platform company", just like what Shanda did over a dozen years ago, who was one of the richest internet companies in China, but met its Waterloo in ambitious attempts of becoming a platform company. Snda sold all its game businesses in last November.