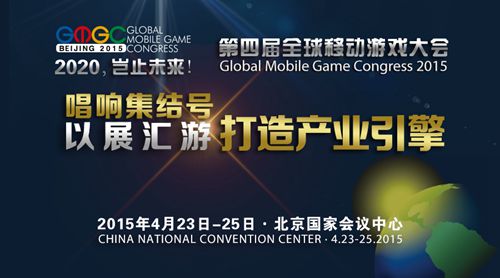 GMGC 2015 (Fourth Global Mobile Game Conference) will be held in Beijing National Convention Center from April 23rd to 25th.
Till now, registered attendees of the GMGC2015 have exceeded 10,500, far more than past years, including executives from Baidu, Alibaba, Tencent, Google, 360, CMGE, 37game, etc.

"2015 White Paper of Global Mobile Game Industry" will be released on the conference, to provide reference for strategic development of global mobile game enterprises.
A new program called "We want you! – Employment Competing" will be held in GMGC2015, along with "D-Forge Developers' Day", "Indie Developers Contest" and other activities.
Contact:
Maxim Mobile: 15201222627
Email: [email protected]