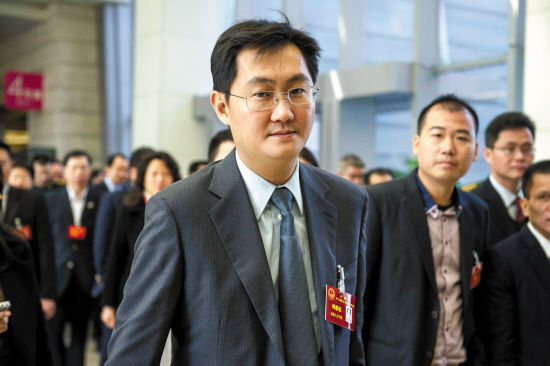 Pony Ma (马化腾) has been dreaming of making Tencent an international company for a long time. When WeChat saw its tremendous success in China in 2013, Pony Ma said: "WeChat is the only chance for internationalization of Tencent."
However, WeChat's ambitious global pace was blocked by Whatsapp, Line and other apps, especially in the west.
Now, Tencent has taken mobile games as another powerful weapon for going international. In yesterday's interview during NPC & CPPCC of China, NPC representative Pony Ma said: "Tencent entered the age of mobile games since the second half of last year. As mobile game industry has grown big, Tencent is putting much effort in investing in and cooperating with mobile game companies all over the world. And this is our main business."
This is not news, Tencent has quicken investing in overseas game companies since last December, and invested in Hammer&Chisel, Miniclip and Robot this February. But it is unusual to regard global disposition of mobile games as a main business.