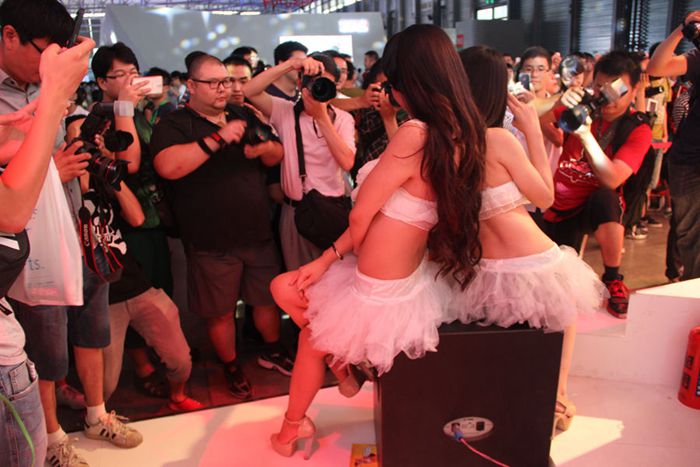 ChinaJoy's sponsor Hanwei declared today that it will entrust model company New Silk Road to "monitor" show girls and related agent companies, in response to "negative comments and rumors" about models on the show.
April 2nd, the Ministry of Culture just issued a notice against "illegal cartoons" on Tudou, Youku, IQiyi, LeTV, Sohu, Tecent and Kumi, which are "violent and bloody; bloody and horror; lewd and pornographic".
This year's ChinaJoy will certainly be less sexy, check its photos on Baidu Image now, for you might not find such pictures on the first pages after this July when it is held again.