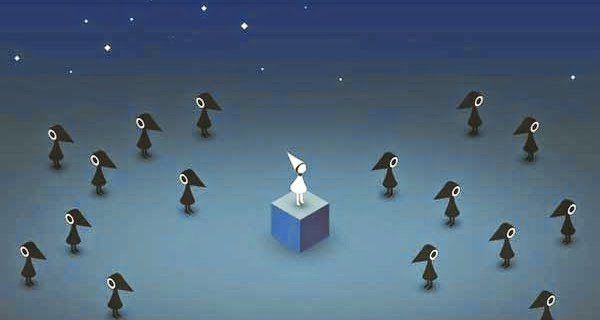 As the agent of Monument Valley in China, iDreamSky vowed to "re-develop" this game in February, to make it more "suitable for Chinese Android gamers". However, judging from the current situation, the company seems to fail to make it.
As one of the three carriers who are good at charging in singer-player mobile games by various unfriendly ways, China Telecom became the first stop for the official version of Monument Valley in China (compared to cracked versions in other Android stores) on April 19th.
Monument Valley's version released by China Telecom's Egame Store (爱游戏) is basically the same as the original versions (first version plus "Forgotten Shores") and is still a pay-to-play game (RMB 12), except that gamers have to keep Egame Store's app in their phones all the way; otherwise, Monument Valley wouldn't be playable.
According to Chuapp, downloads of this game were shown to be 72,000 on the afternoon of April 20th, but it was weird that the comments were all posted three days before, even prior to the release day.