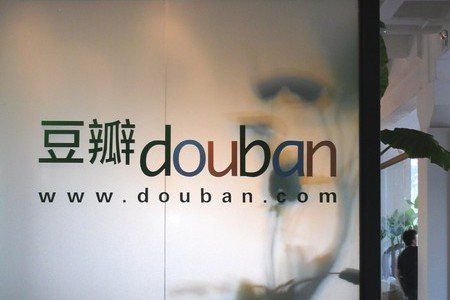 Douban.com launched its game page quietly on April 13, and is attracting more and more users. Douban is so unique that it is often "forgotten" by tech media in China. Like Taobao, it is one of the few Chinese internet projects based on original ideas, instead of a copycat of any foreign website.
Douban has long been criticized for being too non-conformist and slow in transformation to the mobile world, but it remains the largest gather place of so-called "literature and art youth" in China, and is the most influential film review site here; besides, its countless groups are the most popular topic-oriented communities apart from Baidu Tieba.
There had been discussions on why Douban didn't open a game page several years ago, and some loyal users insisted that Douban's "literary and art temperament" is not compatible with games; furthermore, Douban's founder A Bei (Yang Bo) should not be a gamer.
Finally, Douban disappointed these fans, but Douban surely has its own understanding of games, even if it's game page is about "gaming in China", which are famous for being chaotic and superficial.
If you are a longtime user of Douban, you can even imagine what Douban's game page is like before you actually see it.
Like its movie channel, book channel and even advertisement pages, Douban game features plain but clear layout, quality comments and persuasive ratings. And its ranking of games based on the ratings are also reasonable, with the top three – Super Mario Bros, World of Warcraft and The Legend of Sword and Fairy (a classical PC game from Taiwan). The fourth-ranking Plants and Zombies (a game on both PC and mobile phones) also won a lot of positive comments. "It's a simple game, but strangely I just cannot resist it, that's where it is different from any other games." Such thoughtful comments are common on Douban but rare on other game websites.
It's for sure that Douban will create a wonderful gather place for tasteful gamers in China, and thus influence the Chinese gaming market. Such influence will hopefully be significant under the upcoming circumstances in China.
Among all kinds of games, mobile games are developing at a tremendous speed in recent two years, and its overall revenues are surpassing the traditional PC games in China. Mobile games have attracted hundreds of millions in China, a majority of who had never played games before. Besides, these games are upgraded frequently, along with continuous lifting of tastes of Chinese gamers.
Furthermore, as China formally lifted the 14-year ban on game consoles in the beginning of 2015, Chinese gamers are expecting more and more consoles and console games on local markets. Microsoft, Sony and home companies are all urgently preparing for the potential demands in China.
Other pioneering gamers are eager for explosion of VR games, which seem much more attractive than any other games ever.
Douban Game will of course act as an excellent platform of communication for gamers, who are "literature and art youth" but are also pursuing the art of games.