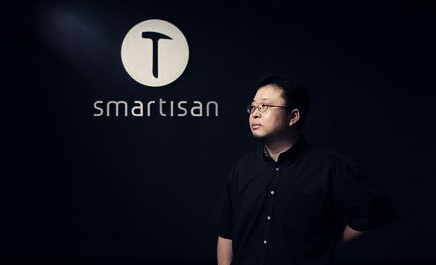 Chinese famous handset startup Smartisan Technology (锤子科技) released an advertisement on recruiting game talents yesterday. Many of the job titles and descriptions were soon found translated from Blizzard's website in an awkward way, but that doesn't mean Smartisan just a follower.
As some titles are about hardware, the new game project is widely thought to be about VR games. Just half a month ago, on June 30th, one of Smartisan's major competitors Meizu just released its partner's VR product – Huafeng VR (画风VR) in Beijing. Made of environment-friendly paper, Huafeng VR features light weight and low price – only RMB 49 yuan, even lower than 99 yuan of Baofeng's VR. A "Room Escape" game was released along with the VR product.
Smartisan has been suffering low sales – only about 120,000 in its first half year (May to December), and is now preparing for its second generation smart phone. That may explain why the company needs to paint a beautiful outlook for investors, just like Baofeng did, whose VR product had helped push its stock price up over 30 times. Or, Smartisan's CEO Luo Yonghao is simply fascinated by VR games.
Smartisan is most famous for its founder Luo Yonghao's self-proclaimed "Romanticism" (情怀), or idealism. To conform to such spirit, one responsible person of the game project – Luo Zixiong wrote at Zhihu that "the project isn't aimed at making quick money" (that's exactly what Chinese mobile game companies do), but he refused to clarify what the project is about.