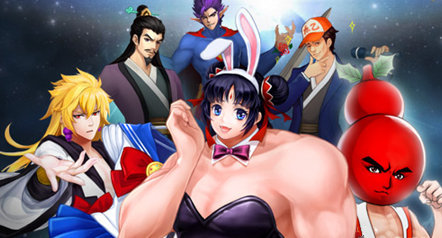 Chinese cartoon companies and game companies are attaching more and more importance to the "post-90s" and "post-00s". "We are specially studying preferences of the post-90s and post-00s," said NetEase's CEO Ding Lei on its earnings call today.
In April, NetEase invited a 00s pop group – TFBoys to sing the theme song for a cartoon sharing the name of its top-ranking game "Meng Huan Xi You" (梦幻西游Fantasy Westward Journey), to promote both the game and the cartoon.
Along with development of 90s and 00s' own culture and their growing-up, they have become one of the biggest consumer groups on the internet in China. And a series of cartoon websites and video websites aiming at 90s and 00s have become the beneficiaries.
Alpha Animation acquired Youyaoqi (有妖气) for RMB 900 million yuan (about $150 million) on August 11th, making it the biggest animation acquisition in China. Youyaoqi is most famous for backing a cartoon series called "One Hundred Thousand Bad Jokes", which has crude drawings but is popular among young people for being spoof.
Youyaoqi encourages original and creative cartoons from the grass-roots, whose works are mostly not really good compared to their overseas counterparts. However, due to prosperity of China's network culture and their local identity, they successfully attracted many of the new generations, especially those "older than twelve", according to Youyaoqi's CEO Zhou Jingqi.