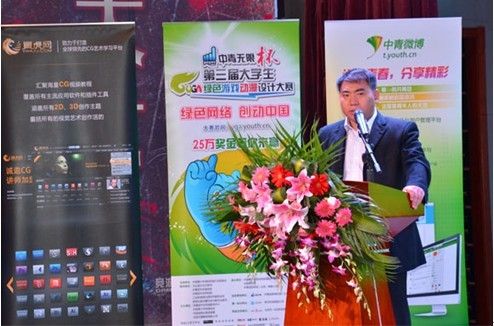 Ming Zongfeng (明宗峰) is a news media associate professor of South China University of Technology. When he saw by himself that his students were deeply addicted to online games ten years ago, he decided to experience such games by himself. He totally spent more than RMB 100,000 in such games, and then wrote a book – How Net-Addiction is Created.
Soon, Prof. Ming founded his online game company and developed a series of online games. He labeled his games as "green games". The word "green" is just like the "green" in "green food", which means nuisanceless and healthy.
On the forum of "Game Ethnics and Culture", Prof. Ming Zongfeng introduced one adult online game and one children's game released by his game company. However, the adult one cannot be found at Baidu, and the children's one doesn't seem to really fit children.
According to Prof. Ming, he learned from popular Chinese online games about how to utilize weaknesses of human nature, and adopted such techniques in developing the games for children. His game can taught all courses from first grade one to sixth grade of primary school; in other words, once you play through the game, you will have mastered all the knowledge otherwise you would need to spend six years to learn.
In the children's game, Prof. Ming designed threatening scenes to enhance memorization of knowledge, such as letting an evil put a knife on neck of the player, and ask for correct Chinese meaning of an English word. If the player gives the right answer, he would pass the level and continue his journey to rescue his friend from the evil.
Prof. Ming reminds me of Jane McGonigal, author of Reality is Broken. Oh, how about achievements of Jane McGonigal's new game, which was claimed to be able to "cure depression"?