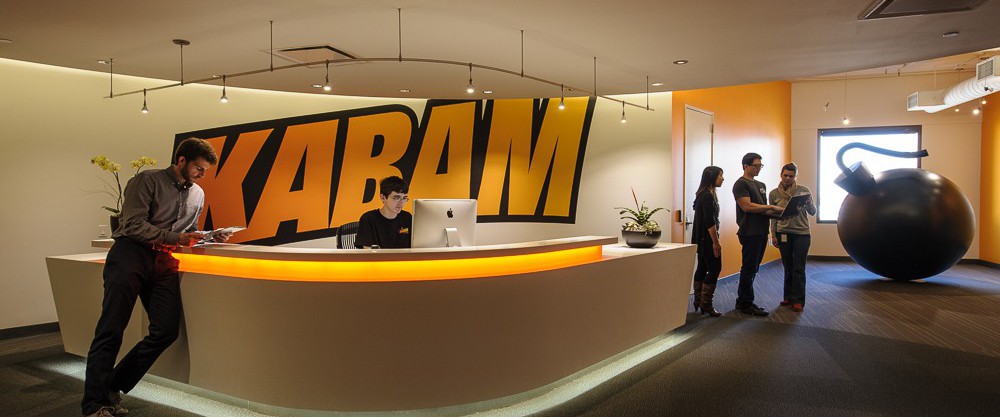 Kabam Inc., developer of massively multi-player mobile games (MMMG) has announced to the world that it is selling its classic titles to GAEA Mobile from China.
The emerging mobile game company from Beijing will purchase Kabam's "classic mobile games." The MMMG developer is giving up their first-generation mobile games as they find it a "distraction for both management and development teams." According to Kabam's COO Kent Wakeford, the company wants to focus on bigger and newer games.
"Millions of people still play our legacy mobile games and games by third-party partners. We wanted to find the right home for this treasure trove of entertainment. GAEA proves to be that trusted company," said Kabam's spokesperson in an official press release.
No financial terms were disclosed, but the big deal helped Kabam in doubling their profits and building bigger titles last year. They will be keeping their recent big games, such as the Marvel Contest of Champions, Star Wars: Uprising, and Fast & Furious: Legacy as these are deemed some of their most successful releases of late.
Some of the titles acquired by GAEA are:
• Kingdoms of Camelot: Combat for the North
• The Hobbit: Kingdoms of Middle-earth
• Dragons of Atlantis: Heirs of the Dragon
These games have generated over $100 million each for Kabam, especially The Hobbit franchise for its large Lord of the Rings fan base.
Currently, various well-known film and cartoon franchises have joined the mobile gaming arena. Some are now included in the list of popular mobile slot games feature online, such as The Dark Knight Rises, Tomb Raider, Family Guy and Terminator 2. The others have built their own separate mobile game applications such as The Simpsons with its hugely successful 'Tapped Out' app that's available on the App Store and via Google Play.
"We are continuously in search of international games and talents to become part of our expertise in creating games that can be enjoyed by gamers of different nationalities and cultural backgrounds. We look forward to bringing exciting new titles to the gaming community," said GAEA COO Glevis Yang.
The company was founded in September 2014. One of its most famous titles is the Ace of Arenas, which was purchased by more than 30 million gamers in less than 10 months. GAEA hopes to reach a wider audience in both the US and European markets through the acquisition.
By mid-2016, Kabam will switch the operational responsibility to GAEA Mobile for most of their high-profile titles. Wakeford mentioned that a number of their employees will have to be transferred to GAEA as part of the acquisition process. Currently, Kabam has around 800 workers on their books.