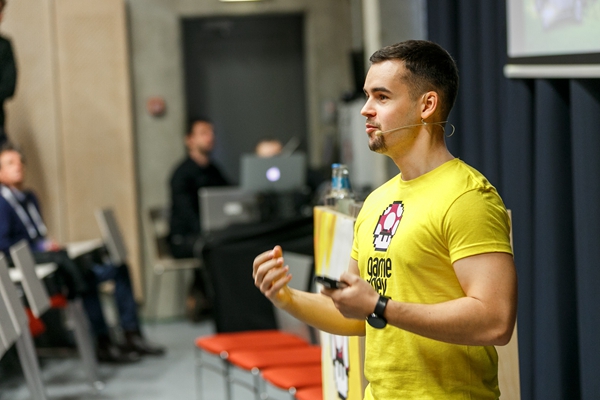 The fourth annual GameDev Days conference will take place on April 8-9th 2016 at the Sokos Hotel Viru, located in the historical center of legendary Tallinn.
Traditionally, this event is organized and hosted by Creative Mobile, the largest Estonian mobile game developer and publisher. The conference is supported by IGDA Estonia, local chapter of the largest non-profit organization that supports game developers around the world, in cooperation with the Gaming Accelerator GameFounders.
The format of GameDev Days 2016 changes slightly from previous conferences, this year the main focus will be on 'Indie Heroes' covering the release process of successful indie projects. A significant amount of time will be devoted to game design, graphic design and community management.
As usual, there will be two intense days dedicated to the discussion of a wide variety of topics, related to the nuances of game development. Including game design, business development, technologies of development, challenges for indie developers, as well as the exchange of knowledge and ideas.
This year we expect more than twenty speakers including representatives of such companies as Google, Microsoft, Unity, IGDA Finland, Wargaming, Epic Games.

Conference will have two session tracks:
Startup track – featuring inspiring success stories and pro tips on how to start up a gaming business. This track is designed for students and enthusiasts who are starting their way to game development industry.
Experts track – focused on the latest industry trends, new technologies and researches.
This track is for business developers, including huge networking and sharing industry insights.
Also, should be noted, that GameDev Days 2016 has restrictions to commercial activities of service providing companies.
Early Bird registration is already open and valid until the end of February. This year, the ticket cost has been lowered, to welcome young developers dreaming of their own game release, as well as industry professionals interested in networking.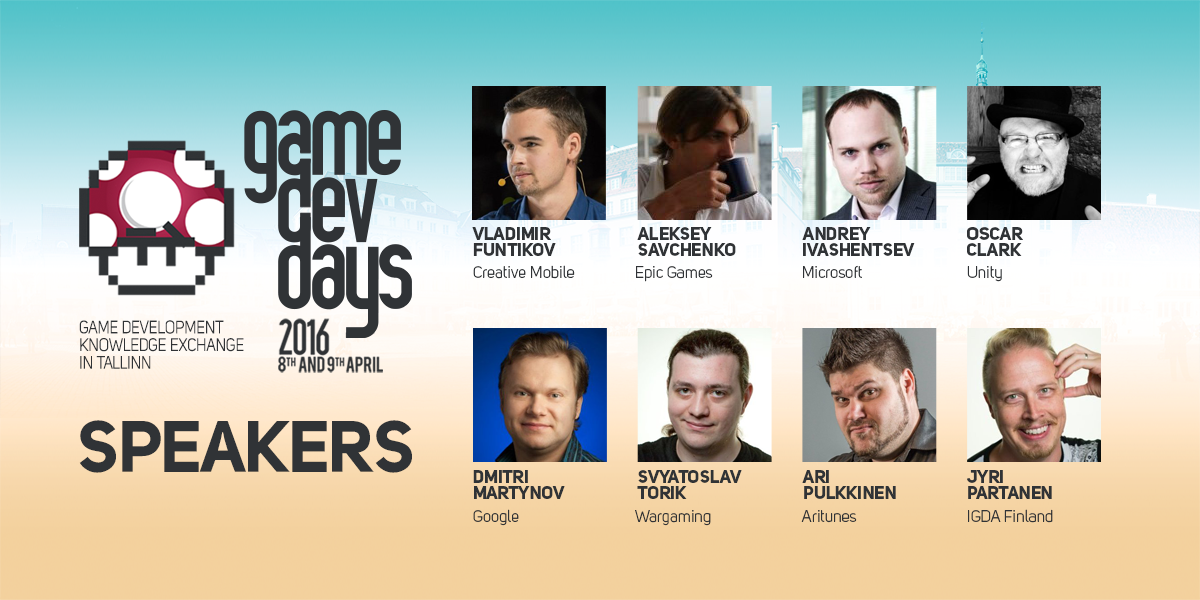 The organizers of the GameDev Days Conference are focused on the burgeoning games industry in Estonia. Starting from e-government (an electronic environment for setting up businesses existing in Estonia), boasting a professional environment and attractive tax policy for foreign and local publishers, development studios, and start-ups.
The Game Village exhibition will take place throughout the day at the conference. All the conference participants will be able to vote for the favorite project. The winner will be announced and rewarded with special prizes from event partners. Registration is free for indie developers, and can be found on the conference website.
Stay up to date on the latest conference news and info, visit:
Website: https://gamedev.ee/
Facebook: https://goo.gl/QCtFDU
Twitter: https://goo.gl/c0p3f9
About GameFounders
GameFounders is a start-up accelerator that works only with game studios. Young game studios are selected from a global pool and relocated to the hub. The teams will go through a 3-month accelerator program of seminars, mentoring sessions, access to gaming partnership deals and introductions to all the relevant people for their game. Since 2012, GameFounders has made 28 investments from its European hub into game studios from 16 different countries.
GameFounders provides start-ups with seed capital of up to 15k euros in exchange for a moderate share of equity. Teams are expected to have beta version, prototype or slice of their game, but also to be ready to set up a business.
The GameFounders mentor network has an impressive list of gaming veterans, CEOs, CFOs, CMOs and developers from game companies, like King, Rovio, Nintendo, Google, Microsoft and Sony to name a few.
Press Contact
GameFounders
Kadri Ugand, co-founder and CEO
Tel:  +372 525 5504
https://www.gamefounders.com
https://www.facebook.com/gamefounders
About IGDA Estonia
The International Game Developers Association is a non-profit professional society that is committed to advancing the careers and enhancing the lives of game developers by connecting members with their peers, promoting professional development, and advocating on issues that affect the developer community. Go to www.igda.org to learn more.
IGDA Estonia is the local Estonian chapter of the IGDA. Our chapter is the newest in IGDA family!
The mission of IGDA Estonia is to develop Estonian gaming scene and unite together individuals and companies of our game industry to further develop and promote international recognition of the Estonian game developers community.
Press Contacts
IGDA Estonia
Marianna Krjakvina
President
http://www.igda.ee
About Creative Mobile
Creative Mobile is an independent game developer and publisher based in Tallinn, Estonia. Founded in 2010, the company has quickly evolved into a leading game studio, consistently topping Android and iOS game charts. Best known for the Drag Racing series, the company defined a new genre of mobile games and has one of the most downloaded franchises of all time with 250 million lifetime installs.
The company's vision is to create original challenging games that combine intense sessions with long-term progress and rich social experience. The focus on free-to-play products and cross-platform game play, allows players to enjoy games on any device and at no cost.
Creative Mobile operates a Publishing department, helping indie developers and game companies bring their games to mobile markets. We publish 3rd-party games the same way we treat our own titles, by providing quality collaboration throughout the whole publishing process, clear marketing plans and guaranteed results.
Thanks to being an independent studio and our involvement in the best global gaming accelerator, we know exactly what developers expect from a publisher, and what kind of threats and opportunities are present on the mobile gaming landscape.
Creative Mobile is constantly hiring the best people it can find. Unlike Venture Capital backed developers, the company is free from outside pressure to reach specific growth goals to drive its valuation.
Press Contact
Creative Mobile
Maria Tõshkovskaja
[email protected]
T.: +372 55911379
www.creative-mobile.com