Dating back to 2014, Facebook spent a whopping $2 billion price to acquire Oculus, becoming a corner stone that ushers in the incoming crazy era of virtual reality. Today, the VR technology continues to heat up, Google, Sony, HTC and other companies will no longer sit aside to see Oculus development, but have thrown money to set up their own VR business.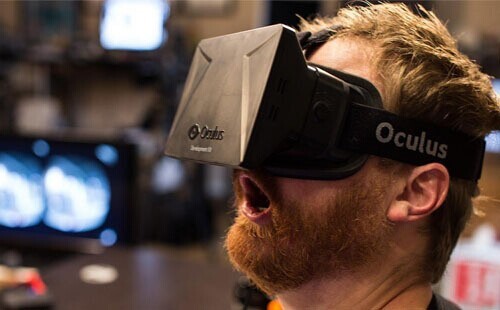 VR hardware becomes hot from 2016. According to Manatt Digital Media's AR/VR report in the second quarter of 2015, the market size of virtual reality and augmented reality will reached 150 billion by 2020. A study of Chinese VR users' behavior found that 68.5% of 15-39 age population heard of VR product and showed great interest in it; the number of potential VR users in China is 286 million. In late March, the official announced that Storm Mirror had sold 1 million units. Chen Haozhi, Chukong Technologies' CEO, predicted that China's mobile VR products will increase to 16 million soon.
For now, VR technology is widely used in many fields such as entertainment, games, movies, health, education, military, etc., providing them practical solutions. This year's Chinese entertainment show "I'm A Singer" has used the VR technology to make all-round multi-angle recording, trying to get audience at home to closely enjoy an extraordinary visual and audio "feast" without having to go out. According to the world's largest gaming platform Steam's official website, currently there are 204 games supporting VR technology, and many of which are masterpieces like the "Half-Life", and all of the recommended games support the base station motion capture system. In terms of movie, even as early as the beginning of 2015 on the Sundance Film Festival in the United States, a CG (Computer Animation) production VR movie "LOST" that entirely relies on VR tech had caused a heated debate. Even Justin Lin, the director of "Fast and Furious" movie series, has shot a VR movie called "HELP" earlier this year. Recent the VR version of "Escape the Room" is a new entertainment play that applies the VR technology.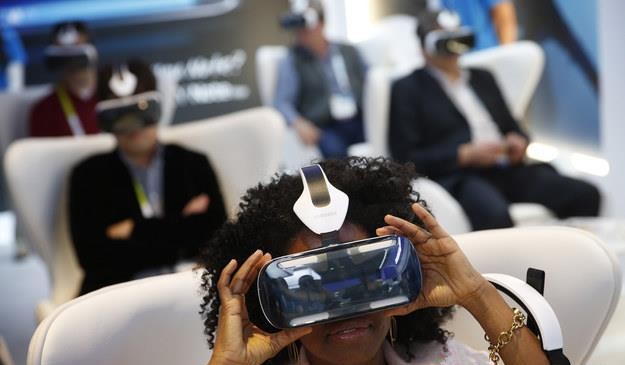 In the Future, people will feel the changes of life the VR tech brings about. For example, in the future you may not need to wear a pair of 3D glasses in a cinema, but instead a VR helmet; children can sit at home to receive distant education through VR; staying at home, you can experience the world's beauty. In addition, militarily, VR can improve soldiers shooting accuracy; in term of traffic, it can uplift driving experience; medically, it can assist surgery; and industrially, it can be used to see through inside of parts and components…… These applications make life more visualized, easy and convenient.
As a product of the post-IT age, VR makes our life more intelligent and entertaining and joyful. For the past two years, the rapid development of intelligent industry lets people enjoy more and more high-techs. More and more enterprises have engaged in VR technology, making it become an area of key layout by the industry giants. As famous director Zhang Yimou who recently announced formally entering the field of VR said, VR technology will change our lives, just like smart phone that everybody holds one today. Someday in the future, it will really come to our lives and become an essential technology in everyone's life, and will have an impact on education, movies, games, and whatever, becoming a most cutting-edge technology for the next era.
Presumably, only better understanding of the nature and advantages of the VR technology, and more access and touching with VR entertainment products, can help us well prepared to meet a more intelligent future; and companies which want to participate in the VR industry should get more contacts with domestic and foreign vendors and partners for continuous in–depth communications and cooperation, and only this by way, they can preemptively seize the business opportunities in the wave of increasingly fierce competition.
This summer, we will give you an opportunity to get close contacts with the forefront VR world, that is: eSmart Show! This first Global Smart Entertainment Hardware Expo (eSmart) is jointly sponsored by the Howell International Trade Fair LTD.(the sponsor of the ChinaJoy), and China VR\AR Entertainment Industry Alliance (initiated and co-founded by over 10 internationally renowned VR\AR entertainment enterprises including Howell Culture, Microsoft, Sony, Samsung, AMD, NVIDIA, EPIC, Shanda, Storm Mirror, LeTV VR, MILI Pictures and LIANLUO) and will be held through July 28 – 31, at the Shanghai New International Expo Center.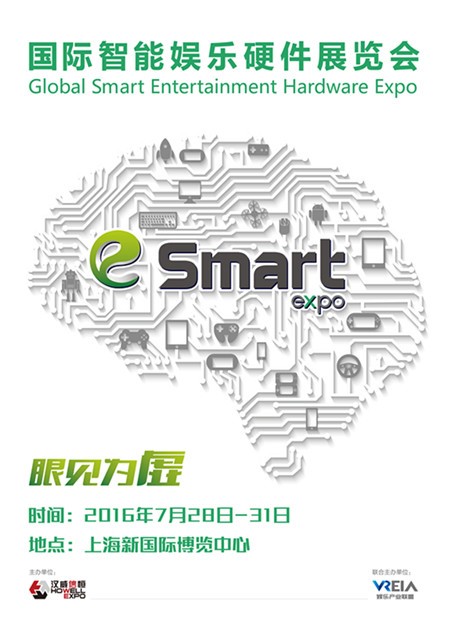 By now, VR pavilion area has breakthrough to 12,000 square meters. Along with the exhibition, three international conferences will be held: Global Virtual Reality Entertainment Developers Conference (GVRDC), Global Virtual Reality Entertainment Industry Summit (GVRES) and Global Virtual Reality Entertainment Investment Summit (GVRIS).
The eSmart 2016 which is concurrently held with the 14th ChinaJoy at the same place, is aimed at, by the huge brand influence, large audience turning out and wide range of media resources of ChinaJoy, solidifying and strengthening the important supporting role of intelligent entertainment hardware in the show, further highlighting the show's professional, authority and international features, promoting VR\AR global development and layout, and through the exhibition, forums, promotions, and investment and financing matchmaking, promoting cooperation, development and common prosperity in the industry.