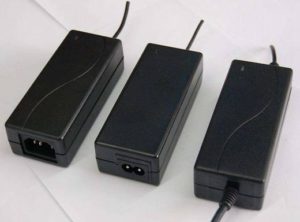 For many buyers importing power adapters from China, the most important thing to consider would be the price. At present, the homogeneity of power adapters made in China is very serious, while prices of power adapters with the same/similar parameters could differ greatly.
Therefore, when we choose a type of power adapter from China, we cannot just look at the prices; you also need to consider the brand, materials, workmanship and after-sales service, in order to get the best option for you.
In recent years, the price of power adapters has been amid vicious competition in the Chinese market, and many clients would compare irregular prices offered by small workshops with qualified manufacturers.
So, what exactly are the differences between power adapters from a small workshop and from an eligible manufacturer?
A power adapter is composed of many electronic components. Due to potential electrical dangers, power adapters are not supposed to be opened. And this has led many users to measure them only by the wattage and the price indicated on the nameplate.
However, as many products made in China are using poisonous plastics of inferior quality, only the selection of materials can affect 70% of the quality of a power adapter, and circuit design, manufacturing technology or others could also be a significant factor. In addition to the rated power, stability is the most intuitive factor which would affect user experience. In terms of materials, there are three grades on the Chinese market: the lowest grade is old or fake materials, the middle grade is secondary, and the highest grade is good.
Generally, small workshops would use old or fake materials, and less known and inferior brand manufacturers would use secondary materials which are better, and only the first-tier brands will use the best quality genuine materials and good materials. For the power adapter manufacturers in China, although the price difference between bad and good materials for a single electronic component is not so obvious, the price difference among materials for a large number of products would be apparent.
Therefore, the price difference between two switching power adapters of the same capacity could be doubled, or even more than doubled.
From the process of research and development, production to sales, a power adapter must have a complete set of research and development, design, production, testing procedures, and aftersales service, in order to be qualified.