"China is an attractive market for Siemens Healthineers, and it's a market we've valued for many years." Tao Lin, president of Siemens Healthineers Asia Pacific, recently said this about the Chinese market in an interview including a reporter from thepaper.cn.
"There are many opportunities in China, and Siemens Healthineers will continue to invest in China and also continue to innovate in China." Tao Lin said, who is President of Siemens Healthineers Asia Pacific. Siemens Healthineers is the world's leading medical technology company, and has a history of nearly 150 years with China. Tao Lin told The Paper that Siemens Healthineers delivered the first X-ray equipment to China since 1899, and many imaging devices from Siemens Healthineers have been serving Chinese patients for many years.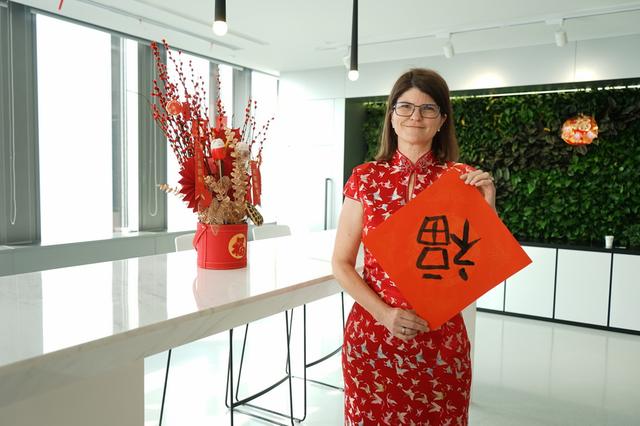 In addition, Siemens Healthineers has made many investments in China, for example, Siemens Healthineers has three production bases in Shenzhen, Shanghai and Wuxi, producing MRI, CT and X-ray products, which are supplied not only to the Chinese market, but also globally.
Imaging is a key part of the diagnosis and treatment of COVID-19 Pneumonia. When the COVID pandemic outbreak first broke out in 2020, Siemens Healthineers was one of the first companies to respond and start rushing to Wuhan, in which Siemens Healthineers and Siemens China jointly donated 15 million RMB worth of medical equipment. In addition, Siemens Healthineers organized engineers and sales staff to be on standby 24 hours a day for equipment security and service guarantee.
Siemens Healthineers, known to the outside world for its professional medical imaging equipment, has dedicated itself to promoting digitalization and intelligence in imaging in recent years. in January 2020, Siemens Healthineers announced the establishment of Siemens Digital Healthcare Technology (Shanghai) Co., Ltd. in China, with the aim of further enhancing Siemens Healthineers's business portfolio and digital innovation capabilities in China.
Tao Lin introduced that during the fight against the COVID-19 pandemic, Siemens Healthineers not only provided support in equipment, but also took the lead in launching fever clinic solutions to prevent cross-infection more effectively and protect the safety of healthcare workers, and even enabled remote scanning through digital technology.
In addition, during the epidemic, Siemens Healthineers also launched the "Dawn Island" CT capsule solution, which is equipped with a unique new remote scanning assistant that enables real-time communication and interactive operation between the expert side and the scanning side through 5G or broadband network, effectively alleviating the plight of insufficient front-line medical resources and helping hospitals to further improve It will help hospitals to further improve the speed and accuracy of CT diagnosis and avoid cross-infection.
Tao Lin also mentioned that Siemens Healthineers is actively exploring cooperation with Shanghai Zhangjiang Science City, hoping to provide more localized digital solutions and technical support for the Chinese market.