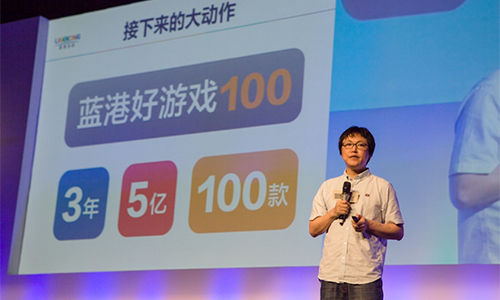 Linekong today released its first quarterly earnings since going public in last December, which reveals that the company's revenues decreased by 33.1% year-on-year, reaching RMB 113 million, compared to 170m in the same period of last year.
According to the earnings, Linekong saw a net loss of 55.65 million yuan (about USD 8.97m), compared to net profit of 72.41m in the same period of last year. If share reward and listing expenses are counted, the net loss this Q1 and net profit last Q1 would be RMB 23.31m and 44.57m.
The revenues during the 1st quarter include RMB 100.15m from mobile games, 5.16m from web games and 8.06m from PC games. The figures in last Q1 were RMB 141.73m, 11.38m and 16.48m respectively.
A great amount of money is believed to be put into "marketing" of mobile games, including RMB 60m for early stage marketing of Linekong new major game "One Hundred Thousand Bad Jokes".